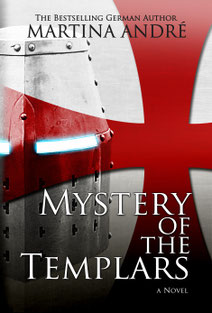 I'm happy to announce that my first English translation book »Mystery of the Templars« has been released today on all major platforms!
Get the book here:

Very special thanks to Yan An Tan, who translated the German version of my best-selling book »Das Rätsel der Templer« into English. Yan An Tan obtained her Bachelor of Arts in German Studies from Wellesley College, USA, where she conducted her honors thesis research on contemporary multilingual literature in Germany.  She also spent a year abroad as an exchange student in German Philology at the Freie Universität Berlin, where she took classes in medieval, Baroque, and 20th century German literature.
I would also like to thank my publisher Bastei Entertainment (be-ebooks.com) and my agency  (melleragency.com), who made the international release of this book possible.
All the best,
Martina